PACO HICKAM SPACE CAMP SCHOLARSHIP
Homer is on the board of the U.S. Space & Rocket Center in Huntsville, AL, and has established a scholarship in honor of his cat Paco who was the first cat to meow in space (see either "Don't Blow Yourself Up" memoir or "Paco: The Cat Who Meowed In Space" for his story).

To help send a child to Space Camp, please contribute to the Paco scholarship here: rocketcenterfoundation.org/memorial-gifts/ and click on the square marked PACO HICKAM MEMORIAL SCHOLARSHIP. Please enter "This is for the Paco Hickam Scholarship" in the comments section. Thank you!
Homer Hickam Scholarship
Virginia Tech
Homer and Linda Hickam established this scholarship to assist Virginia Tech cadets majoring in engineering. Many Virginia Tech students have benefited over the past 18 years with this scholarship and with most going on to served in our nation's armed forces.
Go to http://www.givingto.vt.edu/MakingAGift/immediate-impact.html Put VTCC Homer Hickam Scholarship in the designation line. This page tells them where to mail a check or they can make a gift online.
Forgotten Felines Inc.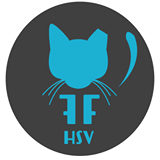 Homer and Linda Volunteer for this cat rescue charity and would so appreciate any donations. There is an address for checks and a button to pay online.
Forgotten Felines, ffhsv.org
Thank you for your kindness!
Homer and Linda