THE AMAZING DARE-TO-DREAM STORY OF ANOUSHEH ANSARI, THE IRANIAN WOMAN WHO FOUGHT HER WAY INTO SPACE 
Aboard the International Space Station, Anousheh Ansari watched the world rotate beneath her and considered her life to this point. My Dream of Stars is the inspiring story of that remarkable life, from her girlhood in Iran during the Islamic revolution, to her groundbreaking role as the first-ever female commercial spaceflight participant.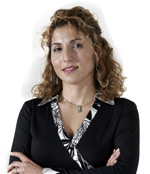 Growing up amid the turbulence of revolutionary Iran, Anousheh had aspirations of a career in science but knew that, as a woman, achieving her dream would be difficult. She would have to overcome countless economic and cultural barriers in her way. Anousheh's incredible journey takes us from life under an oppressive Iranian regime, to her exodus to America where she found love and became a successful entrepreneur, to the space station and the fulfillment of her childhood dreams. It is an exhilarating memoir of achieving the seemingly impossible through tenacity, hope, innovation, and a truly indomitable spirit. Looking down upon the earth from miles above, Anousheh knew her life would never be the same. Here is her triumphant story, one that is an inspiration for all those who wish to soar among the stars and make their wildest dreams come true. 
"From Iranian refugee to astronaut… This is an amazing biography, an inspiring true story of a woman with huge dreams and the courage of a lion. Only in America… I loved this book, and you will too."
          – Stephen Coonts, Flight of the Intruder