From the author of the #1 New York Times best-seller October Sky, comes the exciting story of a woman who must work in a deep mine where danger, and possibly murder, awaits her in the darkness. 

Song Hawkins is a young, beautiful, and tough New York businesswoman who thinks she's found the man of her dreams in Cable Jordan, the manager of a West Virginia coal mine. But when they marry and travel to Highcoal, Cable's Appalachian home town, Song is troubled by a people who love coal mining and mountains, can't imagine a Sunday without church, and cling to the rough ways of their ancestors. Since she can't live in Highcoal and he can't live in New York, their marriage seems doomed. Then, in an astonishing turn of events, she is required to descend into Cable's mine and wear the red helmet of a new coal miner. In the deep darkness, Song has to use everything she's learned to save herself and the man she loves. Red Helmet is a stirring and unforgettable story of a proud people lost in the cracks of American society, told by the author born to write it.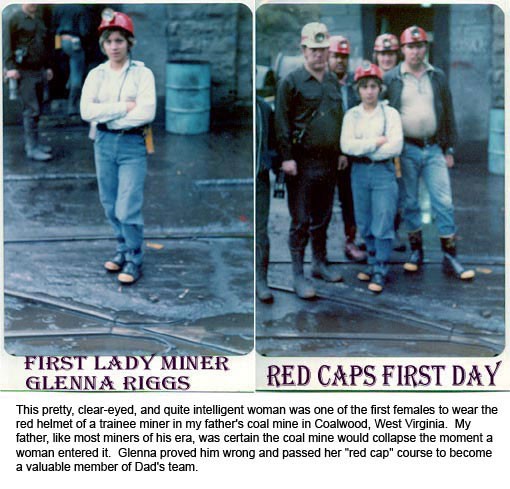 Help the children of coal miners go to college. Homer is! He has established the Red Helmet – Homer Hickam, Sr. Scholarship fund at Marshall University.
HELP HOMER SUPPORT A NATIONAL MINERS DAY! Click here.
Order a Goldenseal Magazine article about female coal miners in West Virginia here. Read the article here, but to see the great photos also in the article, please order the issue from Goldenseal.
Red Helmet video from Homer, filmed in Coalwood, WV
Jim Brickman, Homer's favorite romantic piano player, has put together a special page for Red Helmet readers. He's in the book, too! Click here.
Popular singer Jon Wikstrom has recorded "Don't Make An Easy Thing Hard" in honor of Homer's new novel Red Helmet. Go here. For more information on Jon, please go here.