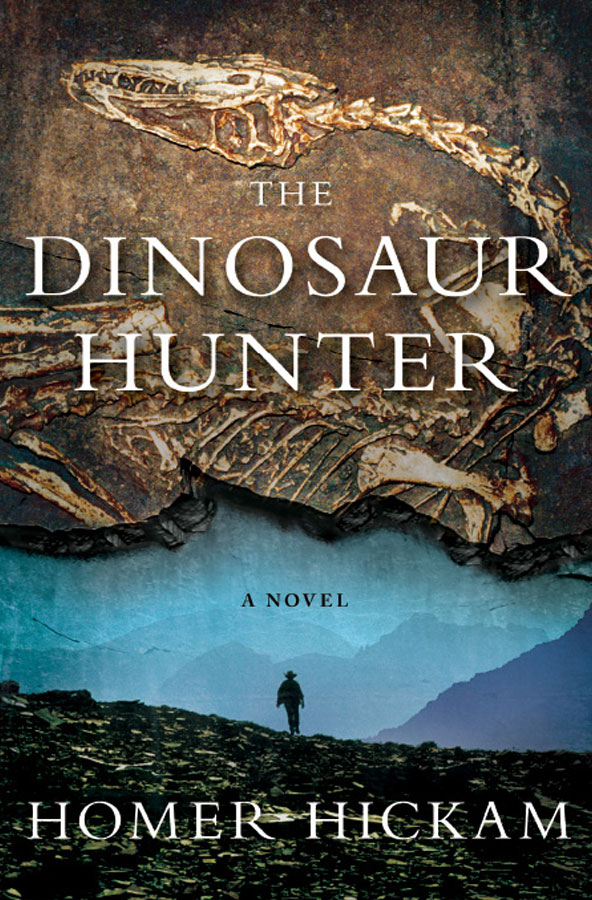 Real cowboys still work in today's Montana ranchlands. One of them is Mike Wire, a former L.A. homicide detective who is running the Square C ranch and pining for Jeanette Coulter, its iron-fisted owner. 

But Montana isn't home to just horses, cattle, cowboys, and cowgirls. Beneath the earth lie dinosaur fossils worth a fortune. When a paleontologist and his attractive young assistants arrive at the Square C, everything changes. Death begins to stalk the badlands and Mike must use everything he's learned as a cop and a cowboy to save the people he has come to love. 

Bestselling author Homer Hickam enters new territory here to write about a world that has fascinated him for decades, drawing on his own experiences fossil-hunting and getting to know the people of Montana. In the vein of the novels of Larry McMurtry and Tony Hillerman, The Dinosaur Hunter pays tribute to the still amazing and glorious American West. 
PRAISE FOR THE DINOSAUR HUNTER!
"The Dinosaur Hunter reveals Hickam to be a combination of John Sandford and Michael Crichton, with a generous helping of Louis L'Amour thrown in for good measure. It's a page-turner, filled with twists and turns and "deep time." Homer Hickam shows that [he] can spin a darned good yarn."
– Peter Larson, co-author of Rex Appeal and Bones Rock, co-editor of Tyrannosaurus rex –the Tyrant King, and the author of numerous scientific papers.

"The Dinosaur Hunter is a fascinating thriller, well-crafted and relentless, about a murderer who stalks the peerless dinosaur bone-beds of a remote Montana ranch. A cross between Tony Hillerman and Larry McMurtry, this is one hell of a good read."
– Douglas Preston, author of Tyrannosaur Canyon and Blasphemy