CARRYING ALBERT HOME 
by Homer Hickam
is the story of a classic love triangle.
 Homer (the author's father) loves Elsie.
 Elsie (the author's mother) loves Albert. Simple.
 Except there's a difference to this ménage à trois, a rather large, scaly one. Albert is, well, an alligator.
 This is a story about Elsie and Homer's epic adventure with the alligator named Albert (and, for no apparent reason, a rooster), where everything is true, except the bits that are made up.
 Told with the warmth and down-home charm that made Rocket Boys a beloved bestseller, Homer Hickam's rollicking novel is truly a testament to that strange and marvelous emotion we call love.
Order Carrying Albert Home Now!
Books
Click on each book cover here for more information and to order!
About Homer
Winner of the prestigious University of Alabama's Clarence Cason Award and the Appalachian Heritage Writer's Award for his memoirs and fiction plus many other writing awards including an honorary Doctorate of Literature from Marshall University, Homer Hickam (also known as Homer H. Hickam, Jr.) is probably best known for his # 1 New York Times best-selling memoir Rocket Boys which was adapted into the ever-popular movie October Sky. He also has legions of fans for his "Josh Thurlow" historical fiction series, plus his many other books. Mr. Hickam, a Vietnam combat veteran, has also been a coal miner, scuba instructor, engineer, and an avid amateur paleontologist.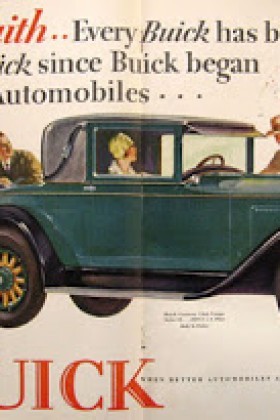 An early peek at two more pages (133-134, Chapter 19) of Carrying Albert Home just for our Facebook, Twitter, and HomerHickam.com friends plus followers of this blog. A little background before we begin: Elsie has been kidnapped by a handsome whiskey-smuggling driver of North Carolina's infamous Thunder Road. Homer has escaped the driver's brothers and, […]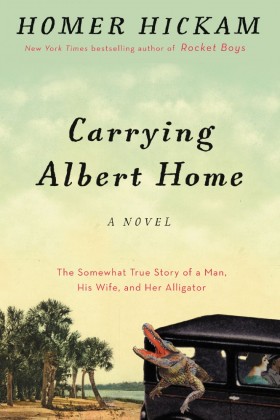 Linda is getting a distressingly large number of orders from readers for autographed and inscribed Carrying Albert Home novels which indicate they have misconceptions about the book. "Dear Linda," they write, "I want to order Carrying Albert Home for little Johnny (or Susie). Please have Homer write something inspirational in it." That's a tough order for me to write to […]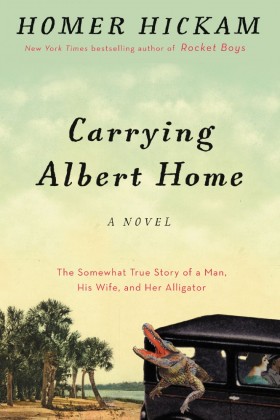 It's always fun to give readers a sneak peek at one of my upcoming novels, especially one I think may be among my very best work. Carrying Albert Home is a novel that is very near and dear to my heart. Some folks say it's a prequel to Rocket Boys. I think maybe Rocket Boys in the future will be classified […]